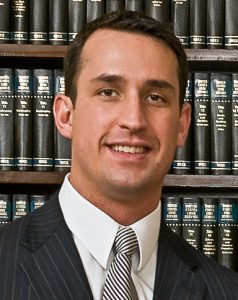 Super Lawyers has named Varellas & Varellas attorney Todd Varellas a top rated personal injury attorney in Kentucky for 2023. Super Lawyers recognizes the top lawyers in Kentucky as selected through a peer nomination process and based on the results of independent research. The lawyers selected are those who received the highest point totals during the annual nomination, research and peer review process, resulting in a credible, comprehensive and diverse listing of exceptional attorneys. Super Lawyers also previously named Todd a Rising Star, when he was a younger attorney.
These lists recognize attorneys in each state "who exhibit excellence in the practice of law."
The Super Lawyers lists recognize no more than 5% of attorneys in the state. For Rising Stars for younger attorneys, it recognizes no more than 2.5% of younger attorneys in the state. Super Lawyers is a research-driven, peer-influenced rating service of outstanding lawyers who have attained a high degree of peer recognition and professional achievement. Attorneys are selected from more than 70 practice areas and all firm sizes which helps assure a credible and relevant annual list.
The Super Lawyers lists are published nationwide in Super Lawyers magazines, regional magazines, and newspapers across the country.
Todd is an experienced trial attorney at Varellas & Varellas focusing on serious personal injury cases involving trucking collisions, car wrecks, fatal accidents and wrongful death, as well as  nursing home abuse and neglect.